Today, Daddy A and I celebrated our fourth year as a couple. This is a huge thing for us because last year, we went through hell. Good thing is, we kept going and eventually got out. Lol! Anyway. Because last year was super rough and our anniversary didn't go as well as we hoped for, hubby decided to prepare an extra special treat for us. He didn't tell me what he planned and I was curious, but I just went with the flow.
It was a normal Friday. Daddy A dropped me off at 8:15 AM then went to work. I attended classes then waited for him to pick me up at 12:30 PM. He arrived and drove back to Makati – as usual. He took a different route, though. Instead of taking C5 going to Buendia, he passed through EDSA going to Ayala. "Where are we going?" I asked. He just smiled back. Before I knew it, we were going inside Makati Shangri-la's parking. He found a slot then held my hand and brought me to the lounge. He led me into one of the hallways until we reached the entrance of Red. "Reservation for Mr. R—-," he told the woman by the entrance. Then, she led us to a table by the huge glass window overlooking a pond. I smiled. "Happy anniversary!" Daddy A said excitedly.
He got the lunch menu for us. I chose a bowl of Tomato Bisque, Grilled Lapu-Lapu as my main dish and Mango Sorbet with Eggless Chocolate Mousse combination for dessert. Daddy A, on the other hand, chose a plate of Salmon, Spring Chicken and Mango Sorbet with Eggless Chocolate Mouse combination.
Tomato Bisque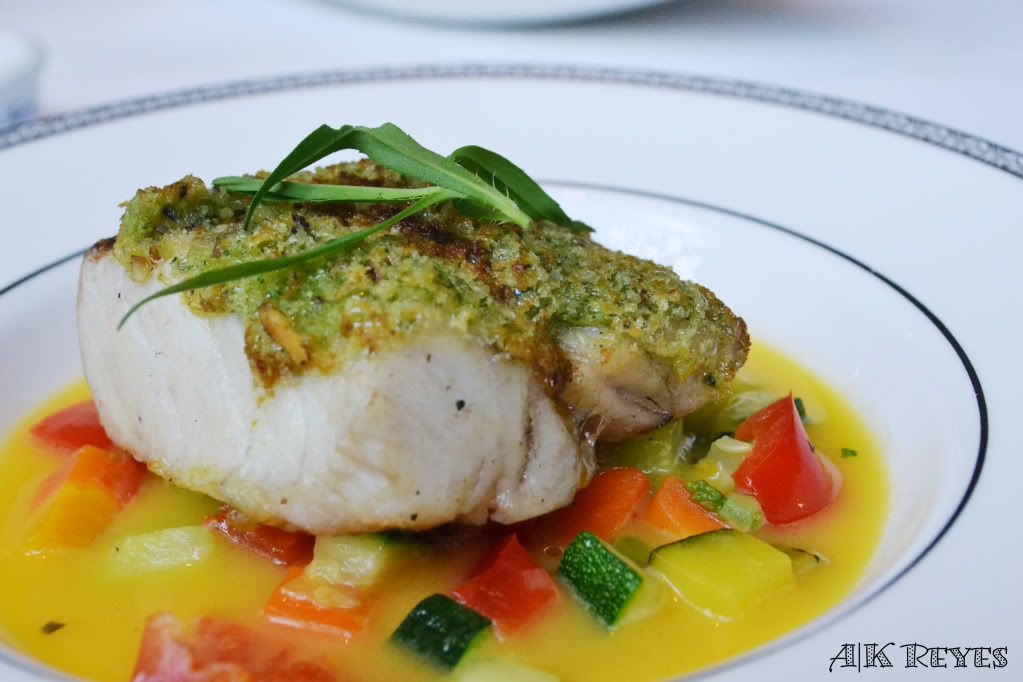 Grilled Lapu Lapu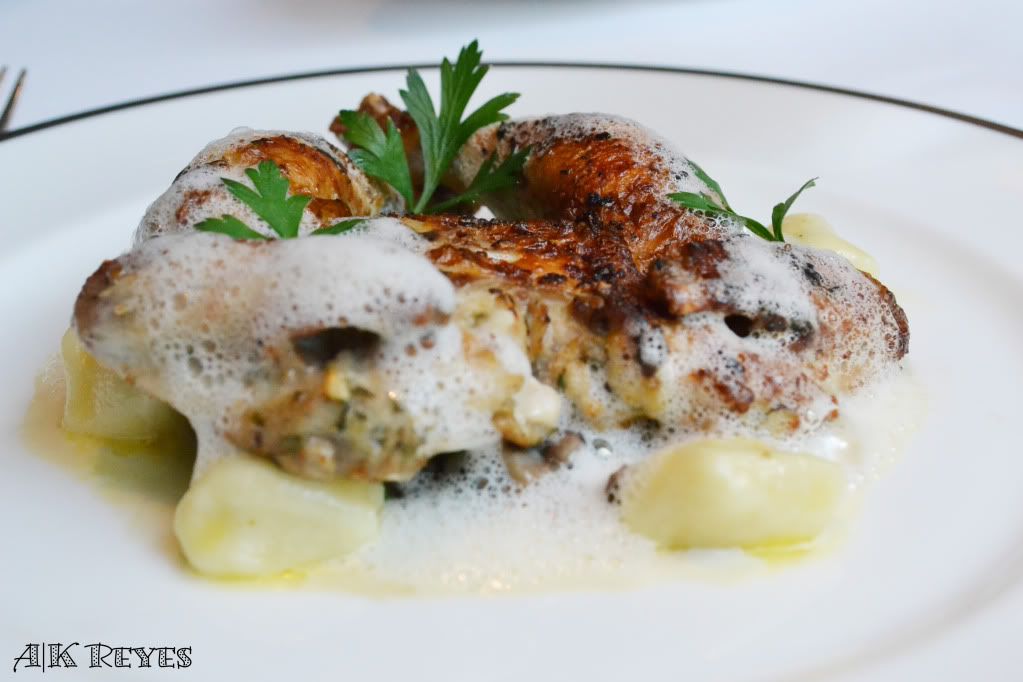 Spring Chicken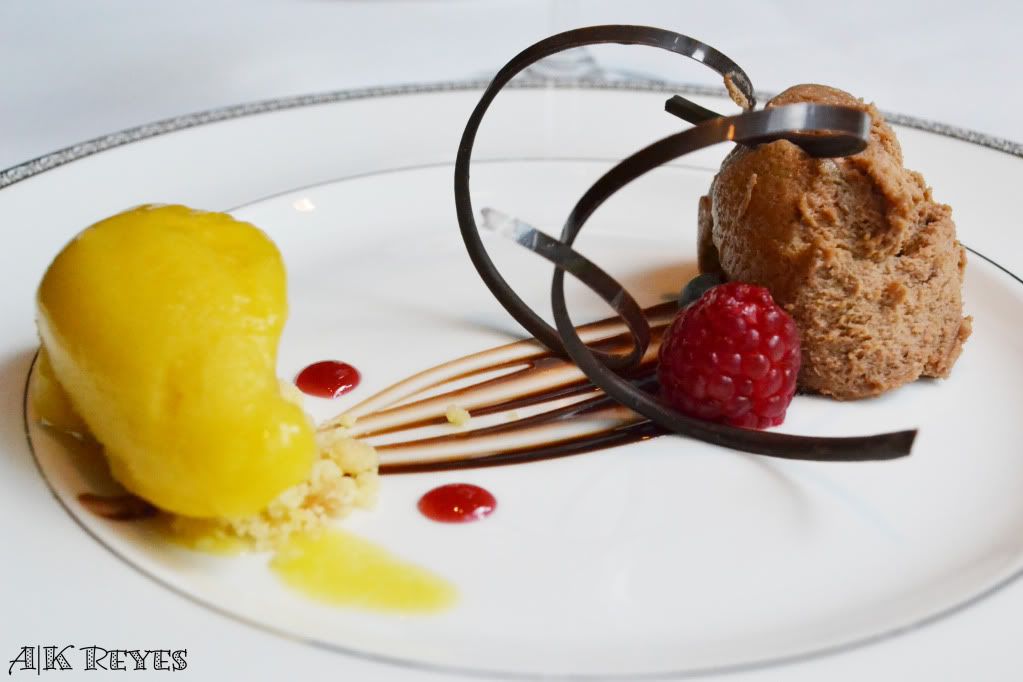 Mango Sorbet with Eggless Chocolate Mousse
After our three-course meal, we had a cup of coffee each then headed back to Katipunan Avenue for a fund raising event. Due to curiousity, we ordered a glass of Black Russian and ended up with a bit of a headache. Lol! Around 8 in the evening, we decided to head home. "Uwi na tayo? Kulang pa eh!" Daddy A said when we were half way from home. He took a U-turn and headed back to Marcos Highway.
We've been meaning to try Golden Leaf Spa, but we never found the time. So, we took this opportunity and had a spa treatment! We rented a couple's room with a private jacuzzi, which only cost us P1,700! It's a nice deal because with that amount, we got to use the sauna and steam bath, had our own private jacuzzi, got the best massage ever and were given complimentary snacks after!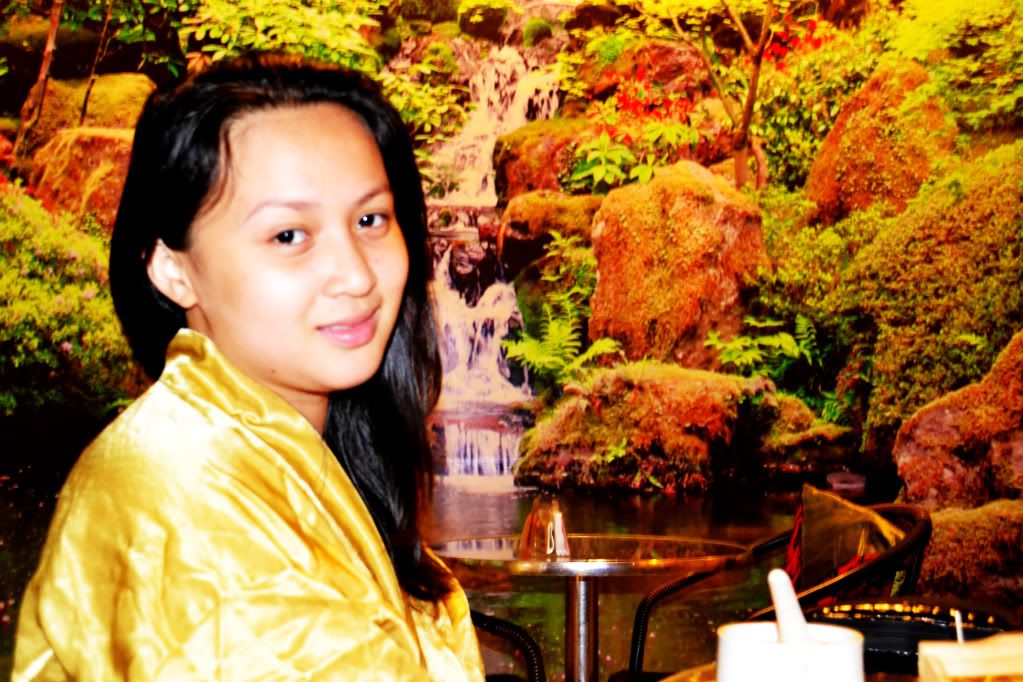 Feeling extra drowsy after the massage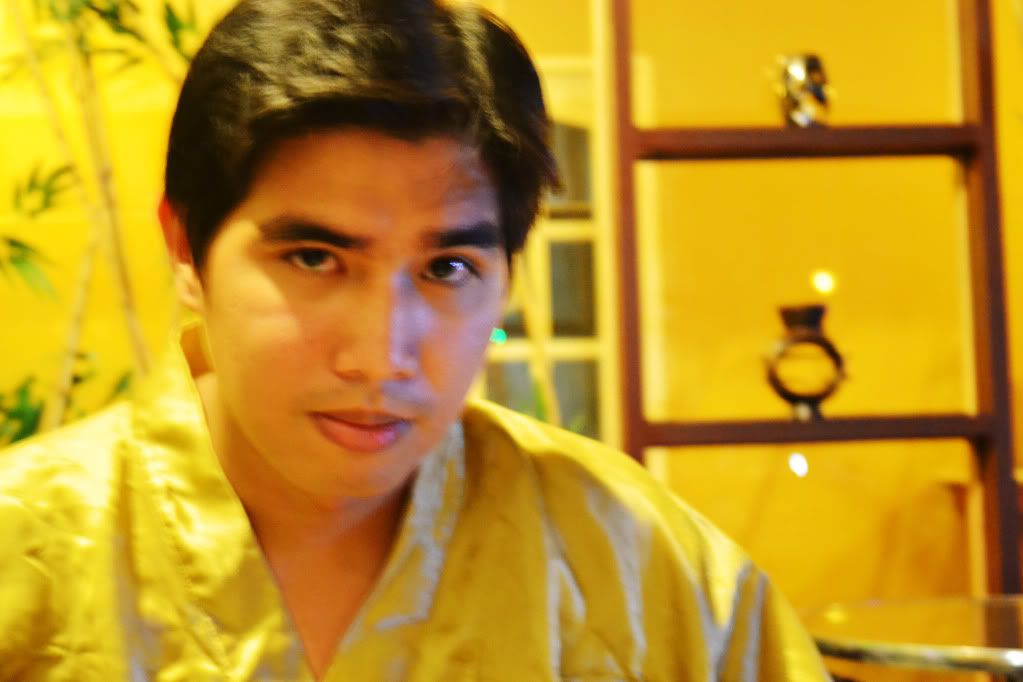 Feeling model. Haha!
The whole spa treatment ended at around 11:30 in the evening. That's when we decided to call it a day and go home to the best gift ever, The Princess.
What's the verdict? I loved that we ended the day with a spa treatment. We both needed it so it's something that we both really enjoyed. Also, I applaud Daddy A for making our day special. It's not like him to plan such things, but he did it anyway! *clap clap*