Coron, Day 1 of 5 (You can read the rest of our 2011 Coron Trip here)
Note: We went here in 2011. Rates may have increased since then.
Itinerary:
Mt. Tapyas
Maquinit Hot Spring
Total amount (airport-to-hotel van, tricycle, and entrance fee for two): P800
Our original flight time to Busuanga was 12:15pm. But, our flight got delayed for more than an hour so we had to wait until past 1 in the afternoon until we were allowed to board. We arrived in Coron at around 2:50 in the afternoon and rode a van going to Coron Town. As recommended by our friend, we stayed in Amphibi-ko (Facebook page here).
The Hotel
The nice thing about Amphibi-ko is that it's very homey. The room we booked is an airconditioned room for two located at the second floor of the hotel. It has a good-enough bathroom, a comfy bed, cable TV, and its very own balcony. The cost? Php 1500 per night. BUT, since our friend knows the owner, we got ourselves a 10% discount. This already includes towels for two, toiletries, and daily breakfast. The staff is really friendly, too. I actually felt at home the moment we arrived.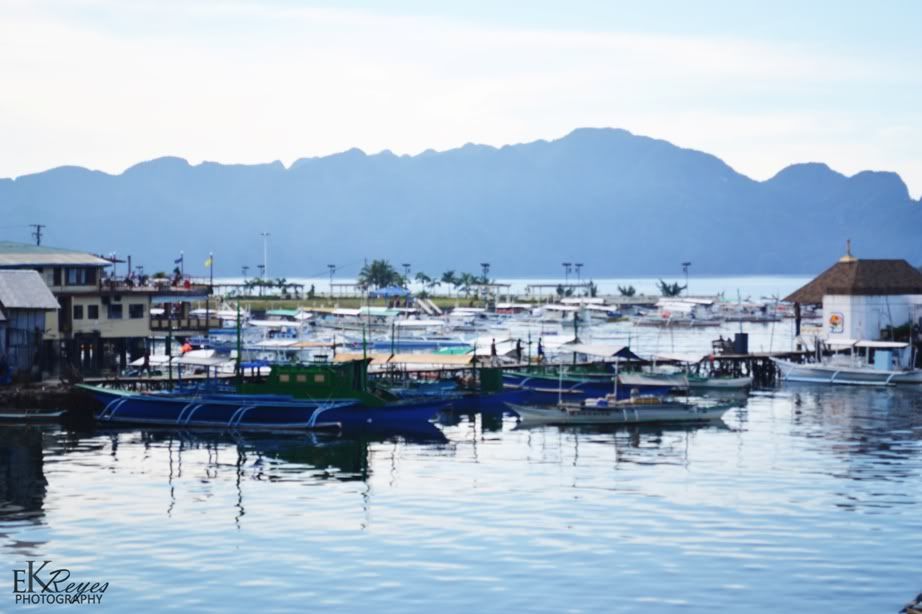 Mt. Tapyas
If you want to have an overlooking view of Coron, this is the place to go. To get to the top, you have to climb (and eventually crawl) your way up to the 700++ steps. I thought it would be a breeze since I felt pretty fit then… but believe me, it will leave you sweating and gasping for air! Of course, the climb is well worth it. The view from Mt. Tapyas is breathless so don't miss it!
Maquinit Hot Spring
After the grueling climb to Mt. Tapyas, our friend brought us to Maquinit Hot Spring. The entrance fee is Php 150 per person, with a special discount for students and senior citizens (bring your ID if you're a student/senior citizen). It's the perfect day-ender since the hot flowing water soothed our aching legs and feet.
After hanging out in Maquinit, we decided to head back to our hotel. Our friend treated us to a bowl of lobsters for dinner – super delicious! After dinner, we went to Princess of Coron (the owner is his close friend as well) for a chat over mixed drinks.