Coron, Day 2 of 5 (You can read the rest of our 2011 Coron Trip here)
Note: We went here in 2011. Rates may have increased since then.
If our first day in Coron was all about relaxing and catching up, our second day was all about exploring the different islands surrounding Coron Town and discovering their secret paradises.
Itinerary:
Siete Pecados
Kayangan Lake
Banol Beach
Skeleton Wreck
Twin Lagoon
Total Amount (boat rent for two, entrance fees, lunch and snacks, snorkel set): P4800
Because Daddy A had a horrible headache after drinking a lot the previous night, we had to delay our tour for an hour to give him some time to gather himself. Haha. The original plan was to leave at 8 in the morning, but instead, we left at around 9:30 just to make sure hubby feels good enough not to throw up during the boat ride.
Siete Pecados

Siete Pecados is a famous snorkeling area in Coron. Funny thing is, although I dive, I'm scared of snorkeling. Why? Because I'm not in a wet suit and I don't want fish coming near my exposed skin. Hihi! Arte. So, I let Daddy A have all the fun while I waited on the boat.
Daddy A eventually went up the boat when he saw a sea snake swimming across the corals. It scared him so he decided not to go down anymore. 😀
Kayangan Lake
Our second destination was Kayangan Lake. This is by-far my most favorite location. Although I got loads of huge mosquito bites while hiking to the lake, it was all worth it! I love the clear blue and cold water of the lake. I also love the picturesque view while you waddle in the middle of it. There are fishies in the lake too, small ones, so I didn't mind.
I would have stayed longer here if we didn't have anywhere else to go for the day. But, it was still early and we obviously still have a long list of places to visit.
Banol Beach
We arrived in Banol Beach just in time for lunch. It was really hot by the time we got there, but the cool water and chilly breeze made our stay very comfortable. Our boatmen set up a kubo for us and prepared our lunch. I was on a diet then (gee- who goes on a diet while one vacation?!), but I couldn't resist the food they cooked for us: shrimps, crabs, and grilled fish!
It took us more than an hour to finish our food. Yep, we cleaned all the plates! What diet? 😀 We gave ourselves a few minutes to rest, then we asked our boatmen to bring us to the next destination.
Skeleton Wreck
One of the shallowest ship wrecks in Coron is what they call the Skeleton Wreck. I forgot which Japanese ship it is, but it's one of the ships that the Americans sunk. It's shallow enough to see from the surface with snorkeling gear, but it's too deep to explore. If you want to go down and check it out, you will need to rent diving gear, which we didn't bring with us.
Twin Lagoon
After swimming on top of the wreck for some time, Daddy A and I finally decided to board our boat again for the last destination of our day tour.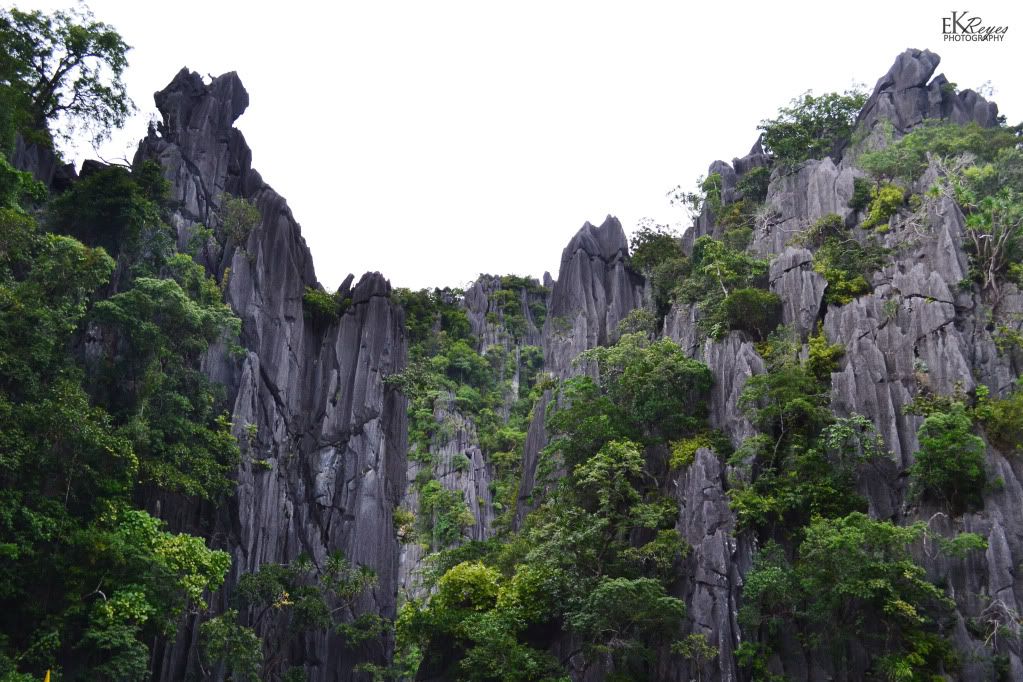 It was already around 4 in the afternoon when we arrived in the Twin Lagoon. The entrance to the lagoons looked like one of those Middle Earth places in Lord of the Rings that I was actually convinced that they might have taped the film there. Lol. Anyway. We had to swim from our boat to the lagoons.
I didn't like the swimming part that much because the water would turn from warm to cold all of a sudden and that gave me the chills. Parang horror movie lang ang feeling- yung may chanak o sea monster na hihila sa'yo from below.
We swam around until we started hearing thunder. Since we didn't want rain to catch up with us, we called it a day and headed back to Coron Town.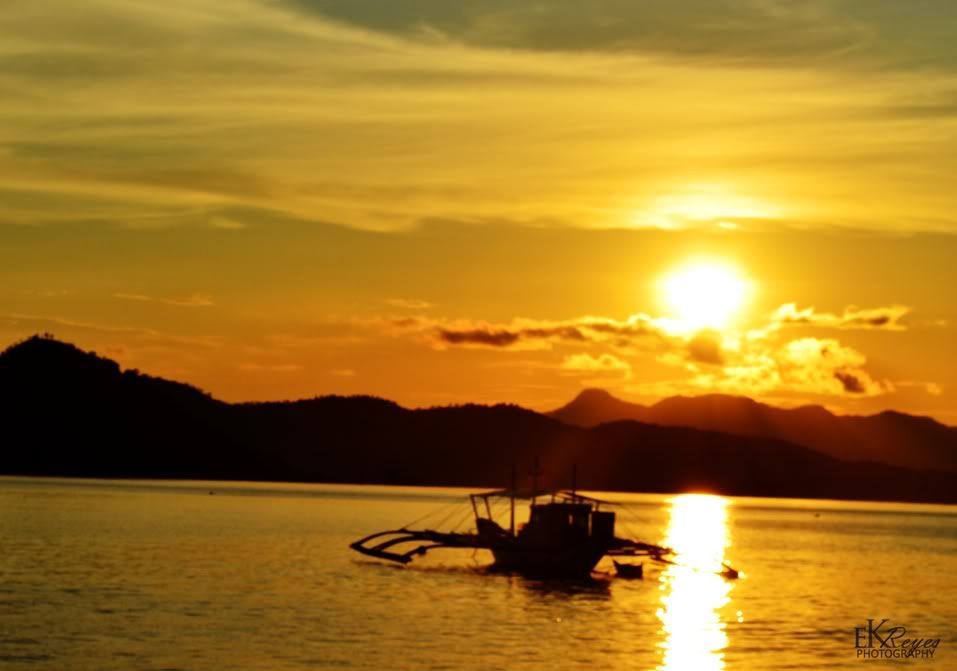 We arrived in Coron Town just in time for the beautiful sun set. We grabbed the opportunity to take a photo of Coron's beautiful setting sun on the port of Amphibi-ko.