We are no way near to being a Chinese family, but in lieu of the Chinese New Year, our family agreed to eat in a famous Chinese restaurant in our area – King Bee. It was the night of the Chinese New Year. As expected, the restaurant was packed and we had to wait a few minutes before getting a table. It's not always like that, though.
For starters, we ordered our favorites: Pork Siomai (Php 80), Bird's Eye Siomai (Php 90), Shark's Fin Dumplings (Php 90 – my sister was super against this lol), and Barbecue Asado (Medium, Php 375).
I'd love to have more photos on our starters, but everyone dug in the moment the dumplings were served so I had no chance to take a shot. I was, however, able to sneak a shot at the Barbecue Asado, my favorite starter in King Bee.
We ordered four main courses. Yes, we were that hungry. First up was the extra spicy Szechuan Shrimp. I took a couple of bites then gave in. I couldn't take its spiciness so I let my dad and A finish the rest of the plate.
The waiter then brought our next two orders to the table. My sister's favorite, which is a platter of Fish Fillet with Butter and Cheese, and my dad's order, Deep Fried Squid with Salt and Pepper. I found the fish fillet a bit too salty for my taste – my sister loved it, though. I don't eat squid so I let Arjay give the verdict. According to him, it's so spicy that he had to take sips from his glass of iced tea after every bite. Good thing we ordered bottomless iced tea!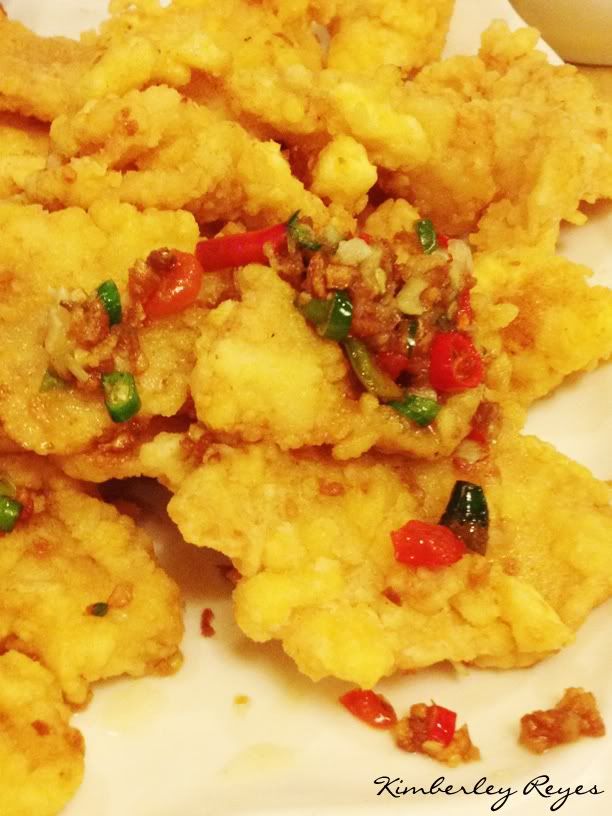 My order, Half Soy Chicken, came in last. I don't know what happened, but it tasted bland. This is another favorite of mine in King Bee so it was a disappointment. 🙁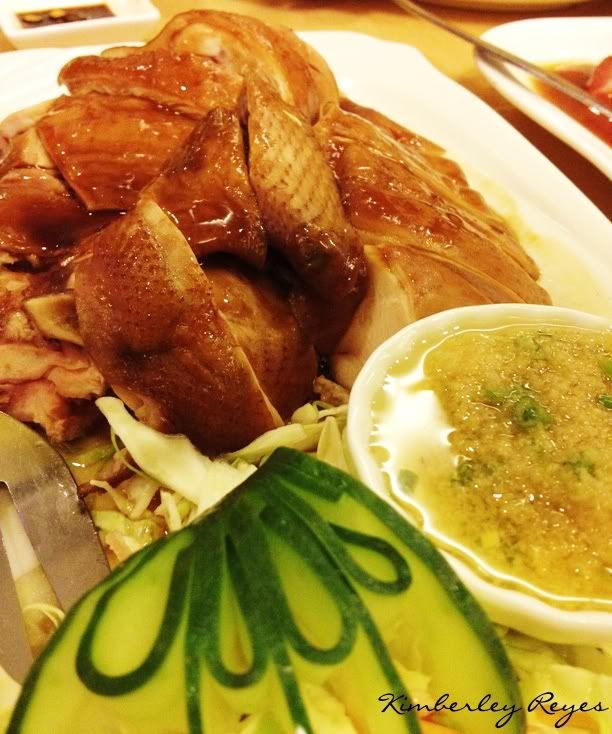 Of course, we ordered the very delicious Yang Chow Rice to compliment our orders. For drinks, my mom ordered Ripe Mango Shake (Php 85) while Arjay, my sister, and I went for Bottomless Iced Tea (Php 80).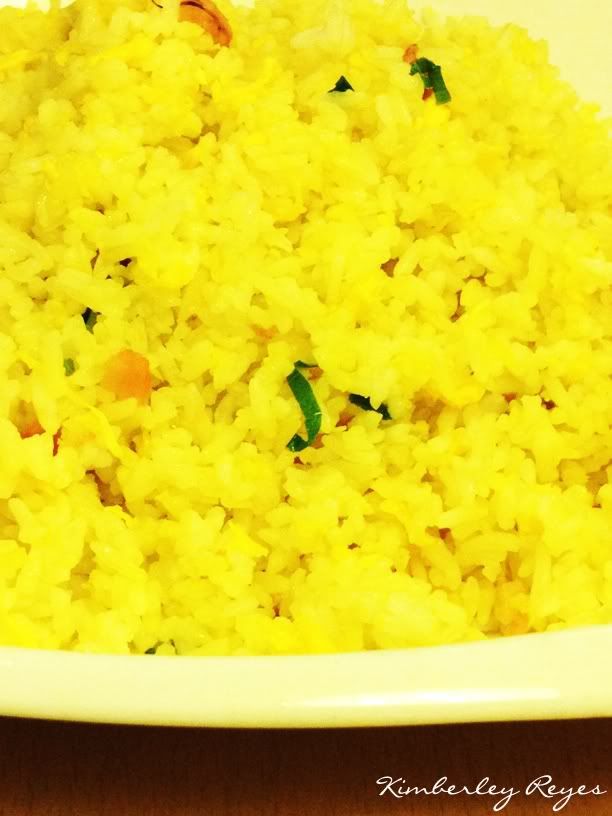 If you like Chinese food, King Bee is definitely a must-try. Their pork siomai is one of the best I've ever tasted and you will definitely love their duck dishes. We always order different duck dishes for our meals here, but decided to try other dishes for a change.
Total Bill = Php 2,895.00 (5 persons)
King Bee (Antipolo Branch)
Located along Marcos Highway
Open from 10:00 am to 11:00 pm