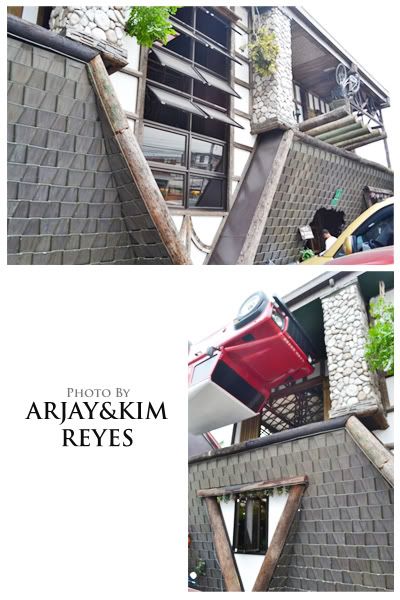 Since we left the house extra early (I wanted to review for an exam somewhere else) and my class won't start until 10:30, hubby and I agreed to try breakfast in Pan de Amerikana. We've seen pictures of this restaurant online (it looked really cool in photos) and we've heard lots of good reviews so we decided to try it ourselves.
We went to the Pan de Amerikana branch along Katipunan Avenue (instead of the Marikina branch) since it's not too far from Ateneo. I don't usually go to that side of Katipunan Avenue so I was afraid we'd find it difficult to look for the restaurant. I was wrong. Truth is, it is pretty easy to spot. Imagine an upside down house along the road… wouldn't that get your attention right away? The parking was surprisingly packed at 9 in the morning (kind of made me think that the food there is really good since people visit it), but we eventually got a slot.
Like I said, the exterior looks like an upside down house. There is even an upside down car parked on the house's upside down garage. We entered through a whole in the roof and soft music immediately greeted us. We took a table and before we knew it, a waiter was already there with the menu. As usual, I ordered Tocilog and Arjay went for his favorite Tapsilog. Both only costs P55 each (cheap, eh?).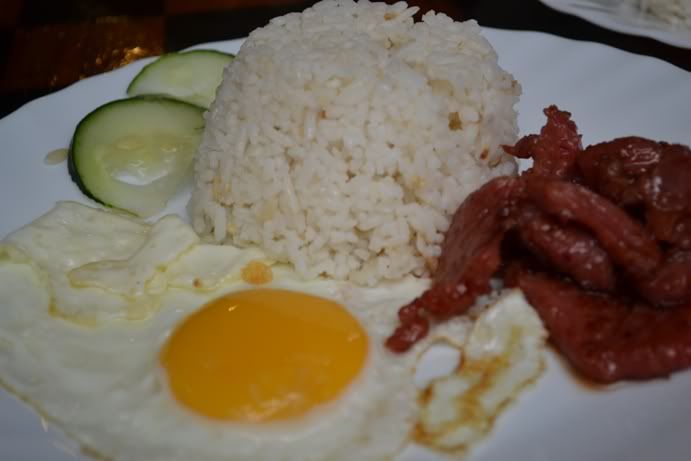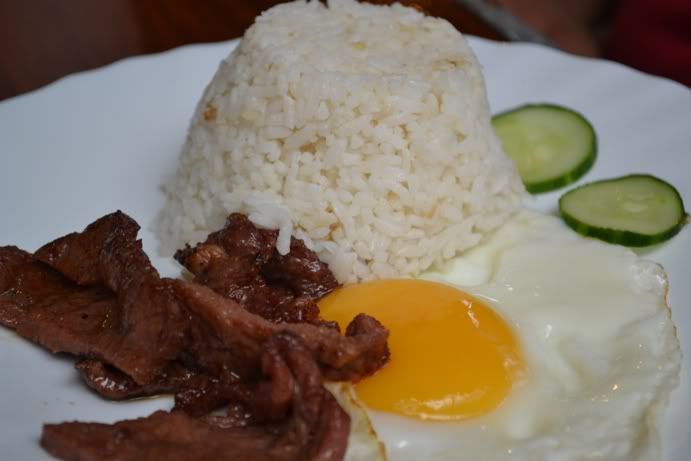 After giving our orders, I looked around and noticed that there are upside down furniture glued to the ceiling. I thought the upside down theme only applies to the exterior. Apparently, the interior also follows the same theme.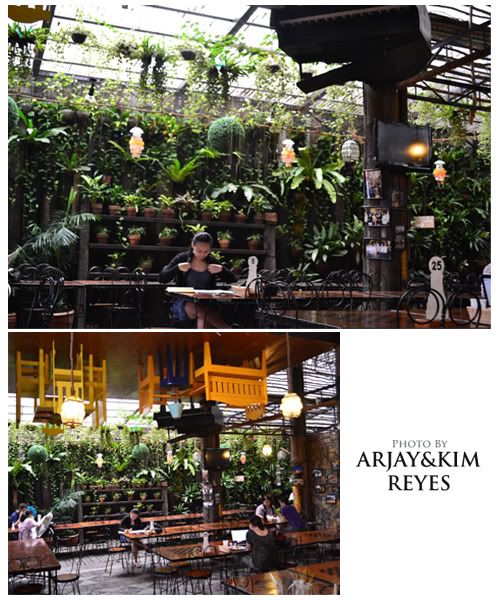 It only took around 10 minutes for our orders to arrive. Man, the food's de-li-cious! It tastes just like the breakfast we would order in Tiendesitas… only it's much cheaper. In fact, it tastes so good that A ordered another round. Lol! Instead of a rice meal, though, we ordered a plate of Omelette Filled with Ground Meat with Pandesal on the side. It only costs P55 as well!
Pan de Amerikana is definitely one of a kind. Not only do they provide a beautiful dining environment for their customers, but they back this up with good food. Hubby and I definitely had a great time in this restaurant! I can't wait to try the branch in Marikina.